A helping hand can change someone's world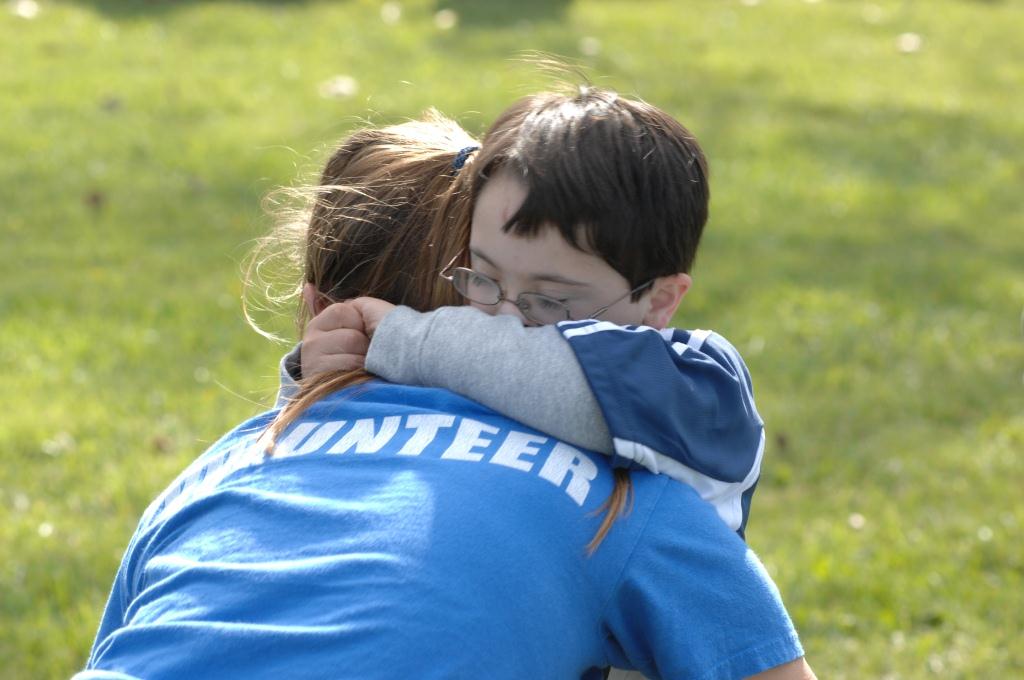 We are in serious need of volunteer help at all three locations. Especially Mason.
Roughly 40% of our players need extra assistance. Buddies make that possible by offering a steady hand, modifying activities to meet players abilities, providing reassurance when needed, just being a friend.
Immediate need for on-field buddies:
Mason (Fields):19
Mason (Wheelchair): 10
Batavia: 3
Harrison: 3
See below for more information.
Please register and join us!
Contact Randy@CincyTOPSoccer.com with questions
TOPSoccer Buddies
The TOPSoccer Buddy provides on-field assistance to our players during practices and games. This assistance can be physical, intellectual or emotional.
This could include pushing a wheelchair, guiding a player on the field, or just helping a player to stay focused and participating in the practices and games.
Buddies should be in middle school or older, very mature, have an open mind and heart and be willing to commit their time to the entire season or camp.
The commitment to attend regularly is very important because a bond develops between the player and the buddy very quickly. When players get used to a certain buddy and then they are no longer there, it is difficult on the player.
A general knowledge of soccer is helpful. Buddies do not need to be soccer superstars.
Buddies need to be:
- Present for every practice and game.
- Very mature
- Unafraid to work with people with disabilities
- Able to carry out tasks without constant direction
- Willing to put their player's needs above their own
Buddies must have:
- An open mind and loving heart
- No pre-conceived notions or prejudices
- Some basic soccer knowledge and skills
Interested volunteers should register on our site and show up for the next practice in their area.